Client Testimonials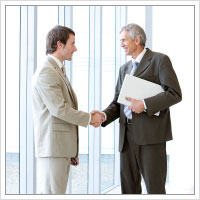 "Advantage Graphics has been an outstanding supplier of printed forms and promotional products to Bonita Pioneer Packaging Products for many years. As recently as 2006 they were selected as our Supplier of the Year. Their customer focus, quality of work and outstanding service make them a premier source for us to utilize."
Thomas Shaw, VP Manufacturing
Bonita Pioneer Packaging Products
---

" – not only do they provide great customer service, but they are great at suggesting products that always fit within our budget. They always seem to know what I am looking for even when I don't!"

Brent Whittaker, Director of Tournament Operations
Oregon Golf Association
---
"Just a short note to thank you guys for the great work on the awards and jackets for our sales meeting this year. Your timely work made our awards banquet sizzle, especially the great looking "Ring of Honor" jackets. Our association with Advantage Graphics has helped us advance the FCP brand name and make great impressions on customers, employees, and key partners with FCP. I wanted to take a moment and thank you for your very thoughtful attention to detail in all you do for us."

Steve Robinson, VP Sales & Marketing
Fluid Connector Products, Inc.
---

"Disdero Lumber had been working with Advantage Graphics since 1992. The best part about working with them is their willingness to always listen to my needs, my ideas and my input. For this reason every project we worked on has always come out better than anticipated. Advantage Graphics has done an excellent job in fulfilling both our graphics and promotional items year after year."

Ryan Kline, Sales Manager
Disdero Lumber Co.
---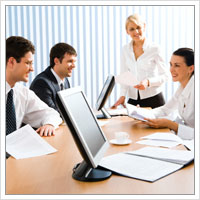 "Blackwell has worked with Advantage Graphics since 1980 and I have found them friendly, accommodating and eager to please the customer. They readily notify us when we are running low on forms and whenever changes are necessary to our layout, they take the time to listen to the changes, mark up templates and provide proofs quickly and accurately."

Jane Heathman, SQA and Support Center Manager
Blackwell
---

"We have been utilizing Advantage Graphics' expertise for the last few years. They have been a great asset in meeting our needs with quality work and competitive prices. Most of all Mike and his staff have given us exceptional service when it comes to their responsiveness, flexibility and professionalism. We could not ask for a more complete partner!"

Jim Dodson, VP of Marketing & Branch Operations
Employer's Overload
---

"My company – Bravo! has used Advantage Graphics for several of our trade shows over the last few years – they have been wonderful to work with and very eager to help us develop the right product for each event!"

Mary Lou Burton, Owner
Bravo! Publications & Trade Shows